Entries from Saturday, January 20. 2007
Ca y est : la petie boite blanche est arrivé à la maison.
Ce qui frappe lors du déballage de la boite, c'est la petite taille. Voici une photo de comparaison avec un téléphone portable :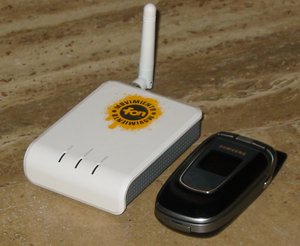 Ne reste plus qu'à faire un cable JTAG pour commencer à jouer avec

Pour ceux qui ne connaissent pas, la fonera est le point d'accès Wifi de la communauté FON.
Posted by
David
on Saturday, January 20. 2007 at 21:51 in
Informatique
no comments yet, be the first!
Trackbacks (0)


(Page 1 of 1, totaling 1 entries)