Entries from October 2007
Calendar
October '07
Mo
Tu
We
Th
Fr
Sa
Su
1
2
3
4
5
6
7
8
9
10
11
12
13
14
15
16
17
18
19
20
21
22
23
24
25
26
27
28
29
30
31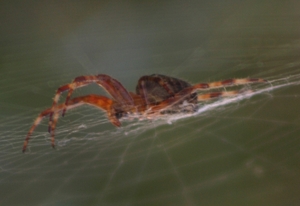 Quelques images de plus ici. Ne faites pas trop de cauchemars

Posted by
David
on Monday, October 22. 2007 at 22:14 in
Photo
no comments yet, be the first!
Trackbacks (0)


detox is an utility designed to clean up filenames. It replaces difficult to work with characters, such as spaces, with standard equivalents.It will also clean up filenames with UTF-8 or Latin-1 (or CP-1252) characters in them.
I made a package of this tool for Debian Etch. It's available in my repository with apt-get.
Continue reading "Detox and Debian etch"
Posted by
David
on Wednesday, October 17. 2007 at 15:41 in
Debian
,
Logiciel Libre
no comments yet, be the first!
Trackbacks (0)


(Page 1 of 1, totaling 2 entries)